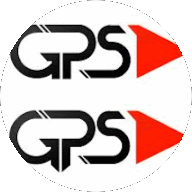 GPS Tours & Travels began its journey in 2005 as a humble fleet service provider with only two small passenger cars. However, with our commitment to ethical, professional, and exceptional business practices, we have grown to manage a fleet of over 300 vehicles. Our fleet comprises of various types of vehicles, including small cars, mid-sized MUVs, and AC and NON AC buses with a seating capacity of up to 50 people. We take pride in operating throughout the Indian subcontinent, catering to the transportation needs of our clients. Our growth and success are a testament to our unwavering dedication to providing the best possible service to our customers.
In 2012, the company GPS Services expanded its operations to provide telecom infrastructure solutions and specialized in pre-engineered buildings, erection, commissioning, and installation of towers. The company also provides resources such as certified FARM-TOCLI certified riggers, civil construction professionals, support coordinators, and DDT trained drivers to its clients. With its exceptional services, the company became a new standard in infra laying and construction and quickly gained popularity. Till date, it continues to maintain its reputation and aims for excellence in all its endeavors.
Our people are what make us unique. Rather than outsourcing our construction engineers from questionable outsourcing establishments, we provide them with an environment that supports professional growth.
We are strong believers in giving our employees a voice. Our teams are put together with the help of our resident psychologist to ensure maximum productivity and engagement.